1 cup Buckwheat
2 beef sausage
1 onion
1 carrot
1 red pepper
2 Tablespoon olive oil
Salt, pepper, paprika to taste.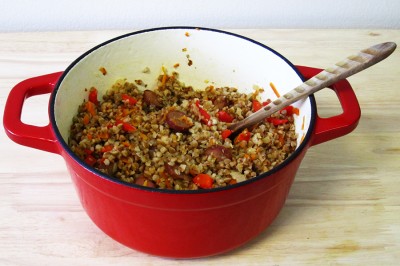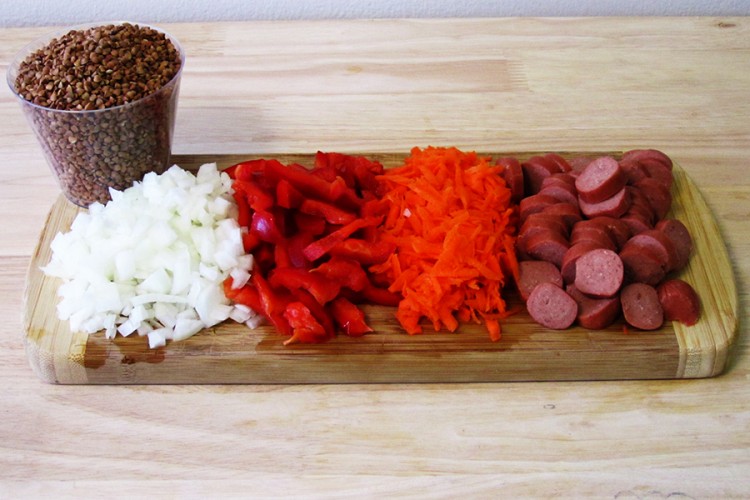 1. Saute diced onion, grated carrots and red pepper until soft.
2. Add sausage, buckwheat and 2 cups of water.  Mix well and let it steam for about 30 minutes on low heat.