1lb. of liver
3 eggs
1/2 onion
1 can of sweet corn
Mayonnaise
Salt / Pepper to taste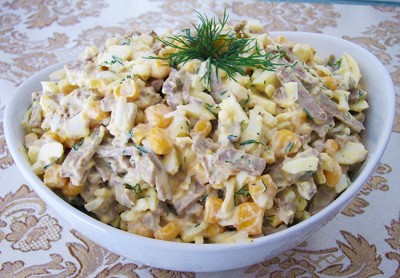 Cook liver and eggs. Then julienne the liver.
Chop the  onion and boiled eggs.
Mix all ingredients together. Dress with mayonnaise and season with salt and pepper (amount depends on your preference). You can also garnish with minced fresh herbs, such as dill, green onions or parsley.