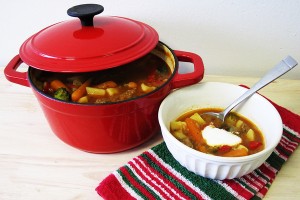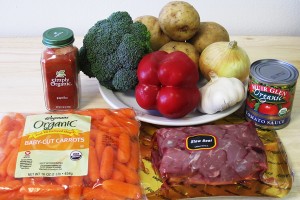 1. Sprinkle the beef cubes lightly with salt and pepper. Dredge in flour.
2. In a large Dutch oven, saute for five minutes in olive oil (add a tablespoon of butter for better browning if you like), then add the sliced onions and continue to cook over medium high heat until the cubes are browned. Add the garlic during the last few minutes of browning, not allowing it to burn.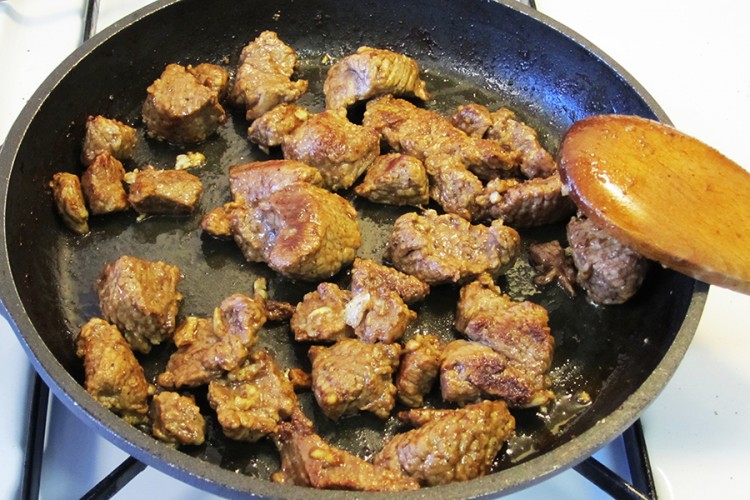 3. Cover the beef cubes with 2 cups of water, let stem for 1 hour.
4. When beef is nearly but not quite as tender as you like it, add the carrots, potatoes, red pepper, and tomato sauce. Continue to cook for another 45 minutes or until vegetables are tender.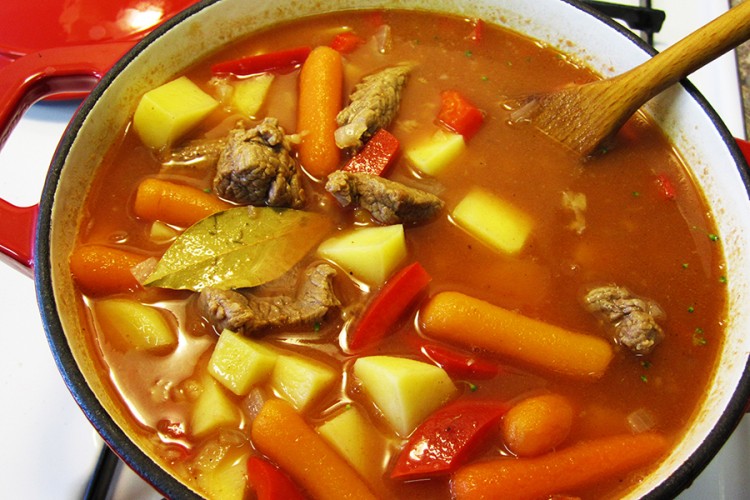 5. Prepare broccoli. Bring  water to a boil, then add broccoli and cook for 1 minutes. Remove them into a cold ice water.
6. Add broccoli to the beef pot.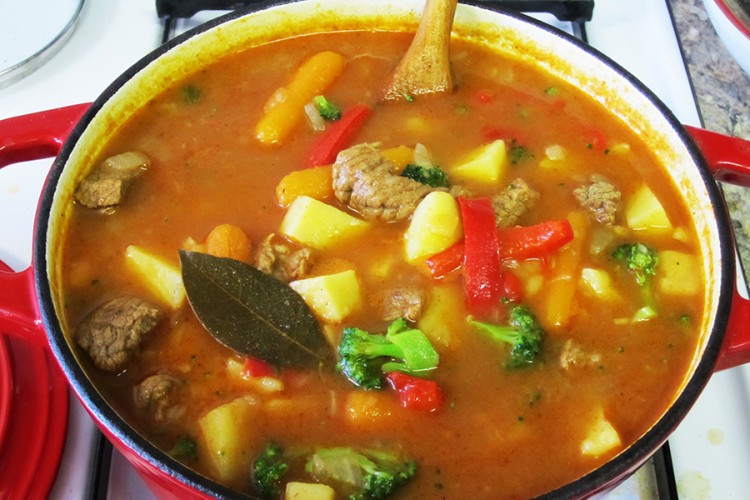 7. If you prefer the stock to be thickened, add more of all-purpose flour  to the beef broth and stir until smooth before adding to the stew.
8. Taste and adjust seasonings several minutes before serving, adding salt, pepper, dill, green onion, etc. to perk up the flavor, if you think it's needed. Don't overdo the seasonings!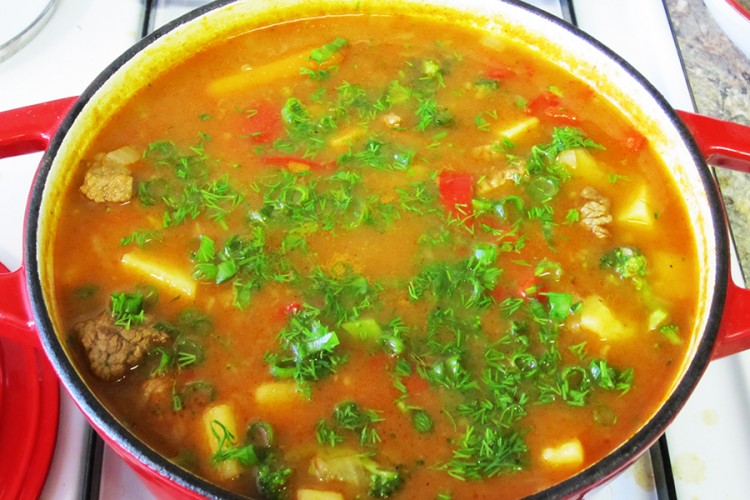 Enjoy your beef stew.