2 potatoes
1 carrot
1 beet
1/2 onion
8 oz. white beans
8 oz. sauerkraut
3 small pickled or salted cucumbers
3 Tsp. olive oil or vegetable oil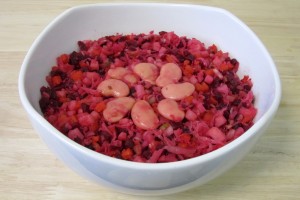 1. Cook the potatoes, carrots, beets in salted water just until they are cooked though.
2. Peel potatoes, carrot, beet.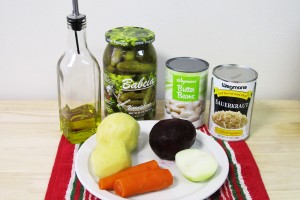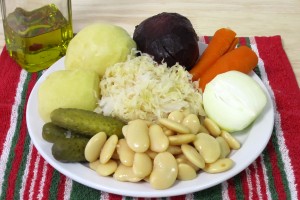 3. Potatoes, carrot, beet, onion, cucumbers cut into cubes.
4. White beans and sauerkraut rinse in cold water.
5. Add and mix everything together.