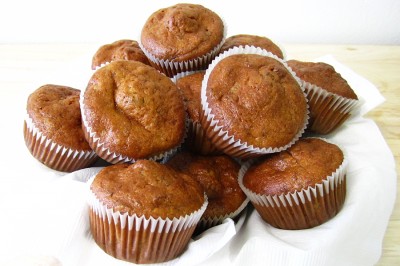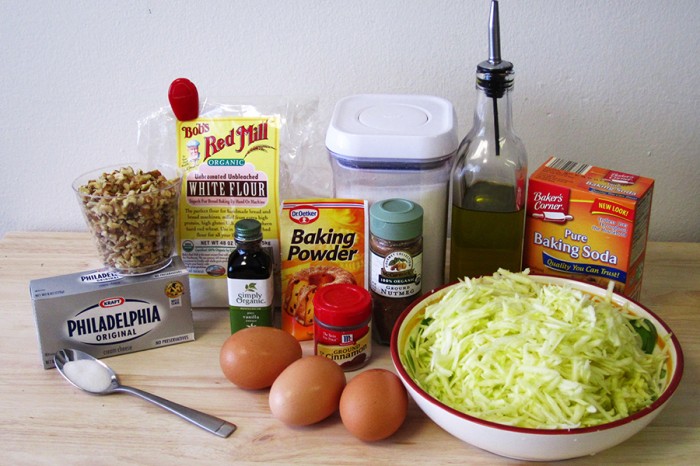 1. Heat oven to 350°
2. In large bowl, beat eggs, sugar, oil and vanilla until smooth, about 3 minutes. Beat in the cream cheese.
3. In large bowl, whisk flour, baking soda, baking powder, cinnamon, salt and nutmeg. On low speed, gradually beat into the egg mixture.
4. Fold in walnuts and zucchini. Evenly divide batter to the pan for muffins.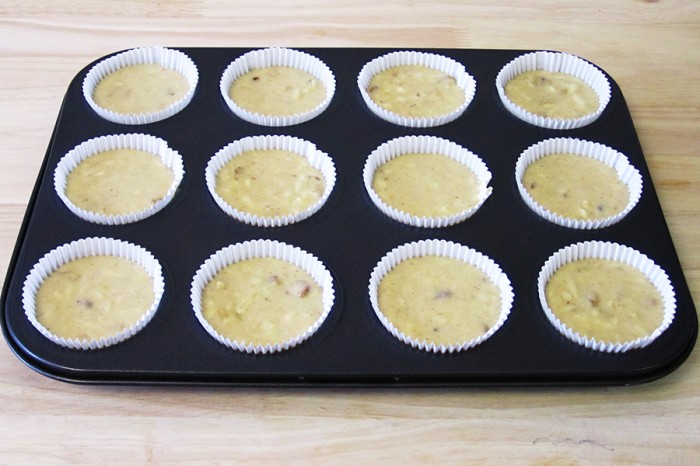 5. Bake at 350° for 35 minutes or until a toothpick inserted in the center comes out clean.
6. Remove from oven and allow to cool in pan for 10 minutes on a wire rack. Turn out of pans and allow to cool completely.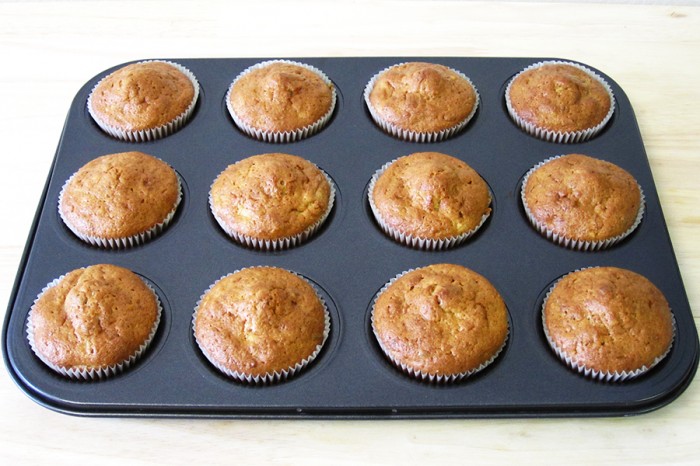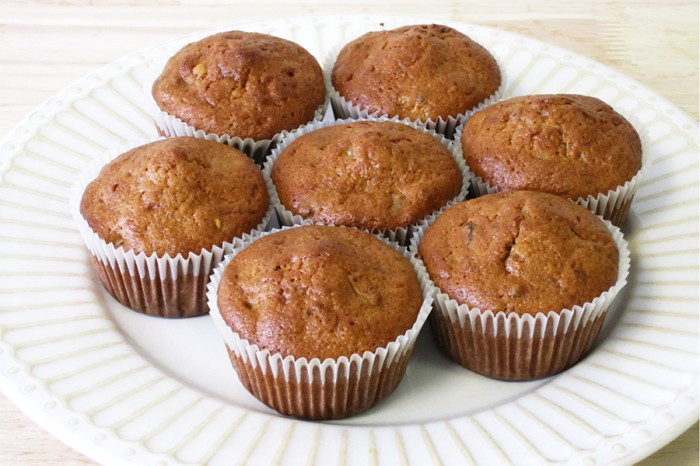 Enjoy!!!